Life is easy with modern garage door openers. You simply need to press the button on the remote control and the device will open or close the door. As a homeowner, you will benefit from learning as much as possible about these devices.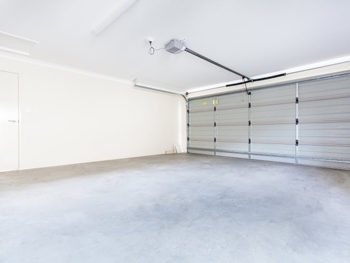 Screw Drive Openers
These are the third most popular electric operators after the chain and belt drive ones. They have fewer moving parts inside the motor unit and this makes them less likely to experience damage and failure. Instead of a chain or belt that runs inside the rail, there is a metal rod. It is turned into the desired direction to enable the opening and closing of the door. The screw drive units are very fast and easy to maintain, but they do not always take temperature fluctuations well.
UL 325 Standard
This safety standard covers all openers for overhead doors produced after 1993. They have to have a safety reversal mechanism and a pair of safety sensors. The mechanism works to reverse the course of the door when it touches an object on its way down. The sensors detect objects in the door's path, and send a signal to the opener to reverse it. Both the mechanism and the sensors require regular testing for ensuring optimal safety at all times.
Opener Repair
Any opener can malfunction over time and use. If simple troubleshooting like replacing the batteries of the remote or aligning the safety sensors does not work, the issue is more serious. When the motor works smoothly, the problem is usually due to a broken trolley and it has to be replaced. When there are grinding sounds and the door is stuck, this is typically the result of broken moving gear which requires changing. When the motor is silent, this usually means that it has failed and has to be replaced.
Genie Intellicode Remote
This is the most popular remote control with rolling code technology, but practically all popular brands including LiftMaster offer such devices. The technology is very simple, but makes the garage and the entire property more secure. It automatically changes the access code for the opener after every use of the remote. This practically eliminates the risk of a thief learning or guessing the code and using it to get into your garage.
If you are looking for opener repair, replacement or maintenance services, we at Garage Door Repair Hyde Grove are at your service! We are experts in fixing devices of all brands and models with the use of advanced equipment and high-quality spare parts. Call us or send an email to get an effective professional solution to any issue that you have quickly.
Read more about our company and services on our website.